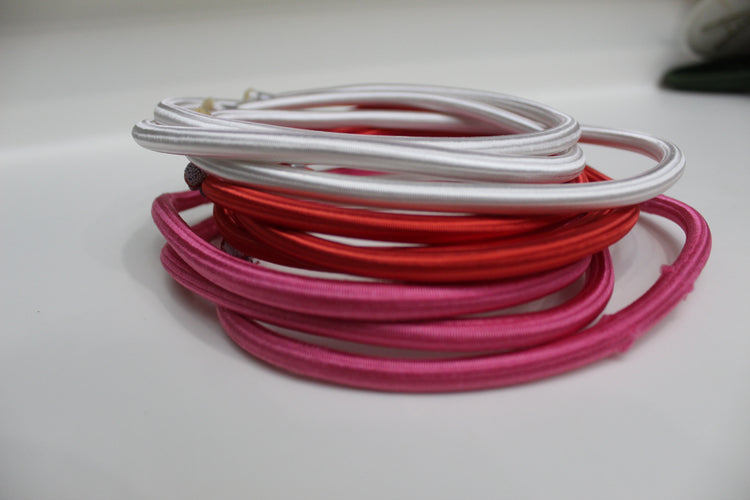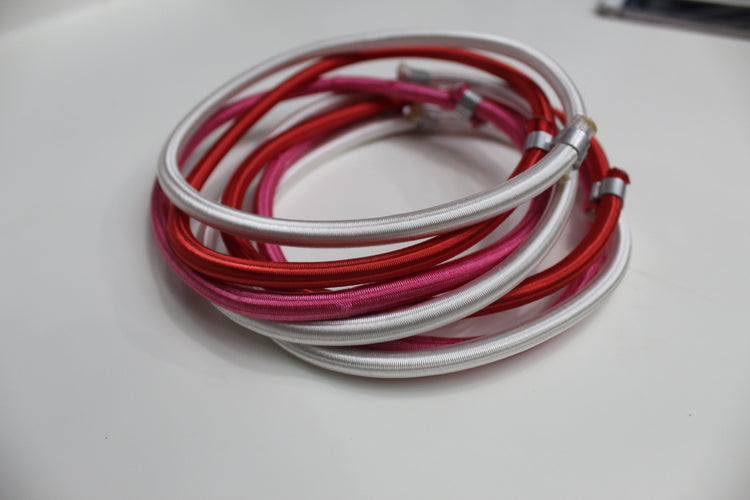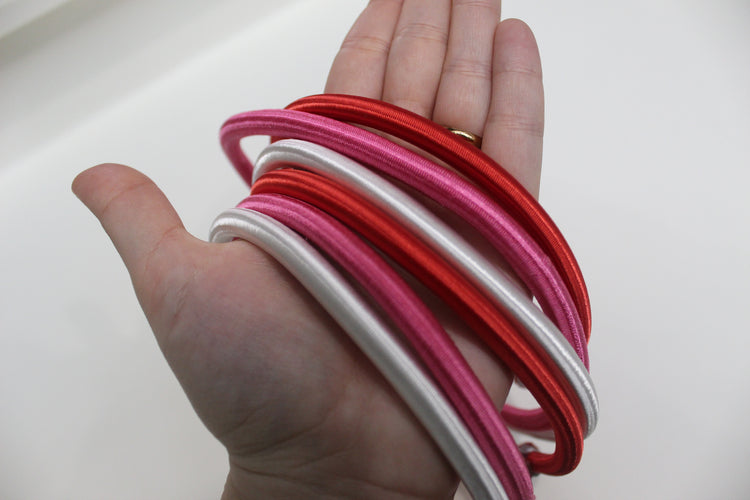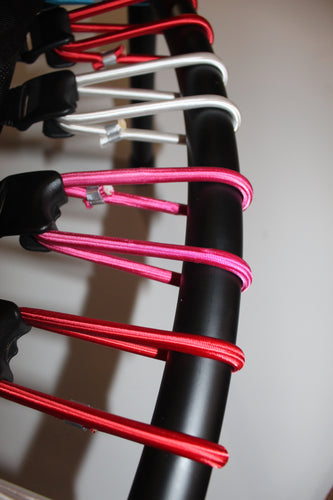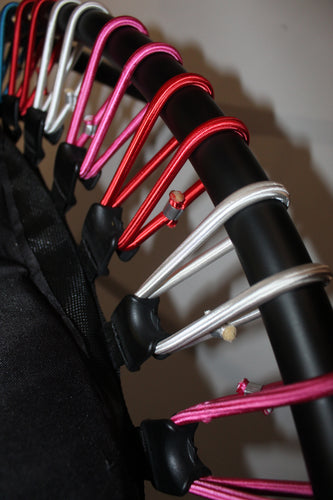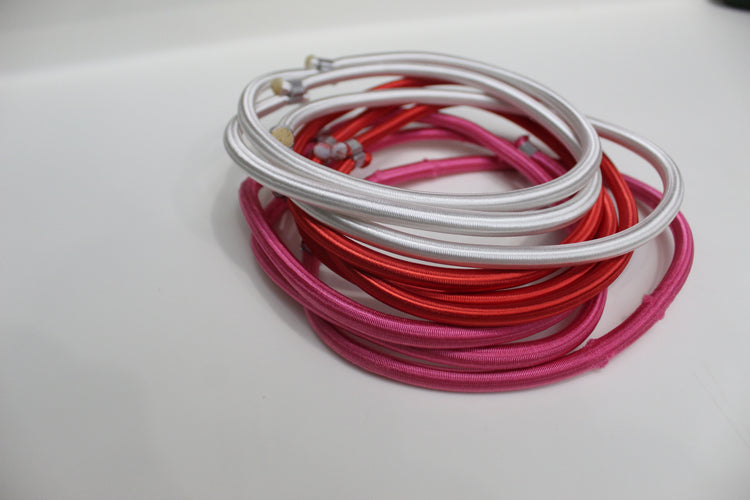 Valentine Bungees
Multiple colors for the color scheme of your dreams
Combination of Firm and Soft Bounce to soften your bounce
Long Lasting to keep your bounce going strong
Bright and Fun to design a rebounder you WANT to use
Valentine's Day is the perfect opportunity to add some extra love and fun to your trampoline! Don't miss out on our Valentine's Day Bungee Pack, featuring red, white, and pink bungees that are perfect for a delightful day of bounce. Each bungee has been hand-picked and triple-checked for optimal safety and durability. Plus, they're sure to turn heads with their vibrant colors.

Whether you're looking for something special to do with your family or just want to spice up your trampoline time, adding these festive bungees will make every jump a joyful one! Our Valentines Bungee Pack is designed for everyone who loves a good time and embraces the spirit of a holiday like Valentine's Day. So don't worry about missing out this February 14th - transform your trampoline with these cheery bungees today!

It comes in 12 to a pack, our white bungees are soft bungees, so the bounce will be a mix of soft and regular.
Try Our High Quality Trampolines Risk Free!
100% Money-Back Guarantee
Get your bounce on! Try Leaps & Rebounds for 30 days and see how you feel! If you don't absolutely love it, for any reason we'll refund your money!