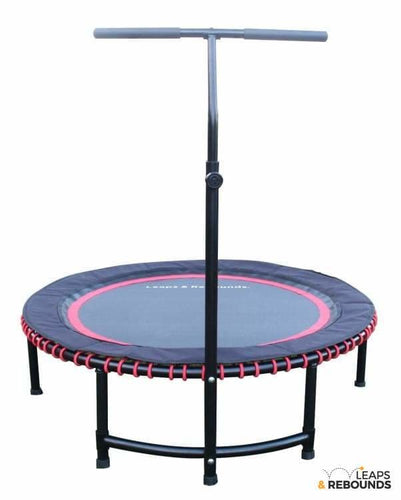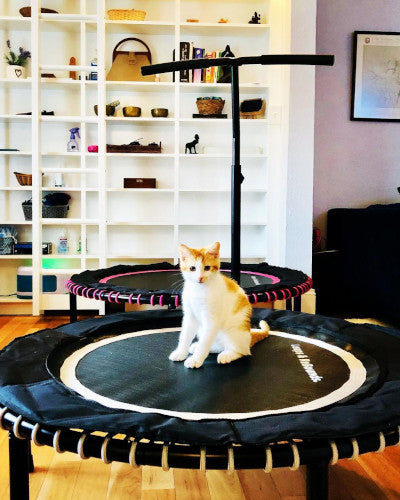 Adjustable Stabilizer Bar | For All Fitness Mini Trampolines
Provides a strong helping hand, with super grippable and cushy foam handles, to help keep balance for more rewarding exercises.
Allows for more creative and challenging exercises on our fast selling mini trampoline.
Easy assembly. Attaches to any two trampoline legs. Slip around rebounder legs. Re-attach legs. No spare legs to keep track of like other stabilizer bars.
Trampoline NOT included with purchase
Only compatible with Leaps & Rebounds rebounders.
Free Shipping

Ships anywhere in the US in 2-6 business days.

30-Day Jump Trial

Try it for 30 days. Risk-free return policy.

Lifetime Warranty

Lifetime warranty for the rebounders and stabilizer bar.

Financing Available

Quick and simple financing.