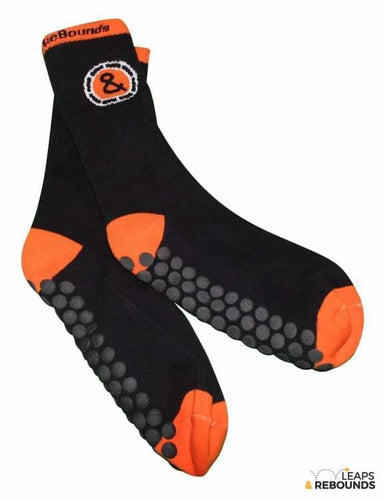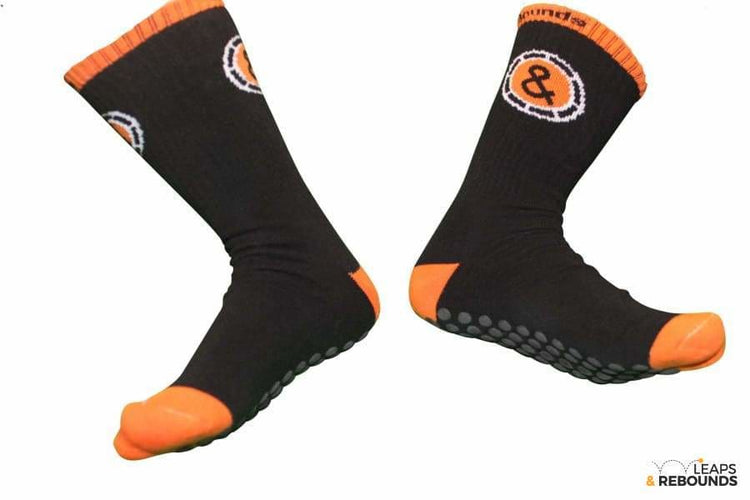 No-slip Grip Socks | For All Rebounders And Exercise Trampolines
Durable, comfortable and warm!
One size fits all!
No-slip grips prevent slipping during your workout, or around the house.
Work out in style!
You've just bought your new trampoline from Leaps & Rebounds and you're enjoying getting healthy and in shape. Now that you've joined the family it's time to 'represent' and stop slipping and sliding with our newly designed Socks!
These are the official, "Jumping Socks" from Leaps & Rebounds. Complete with no-slip-grips, you can now jump in style! This is available for a limited time only.
One size fits all. 
80% Cotton 5% Spandex 5% Rubber 10% Nylon
Free Shipping

Ships anywhere in the US in 2-6 business days.

30-Day Jump Trial

Try it for 30 days. Risk-free return policy.

Lifetime Warranty

Lifetime warranty for the rebounders and stabilizer bar.

Financing Available

Quick and simple financing.