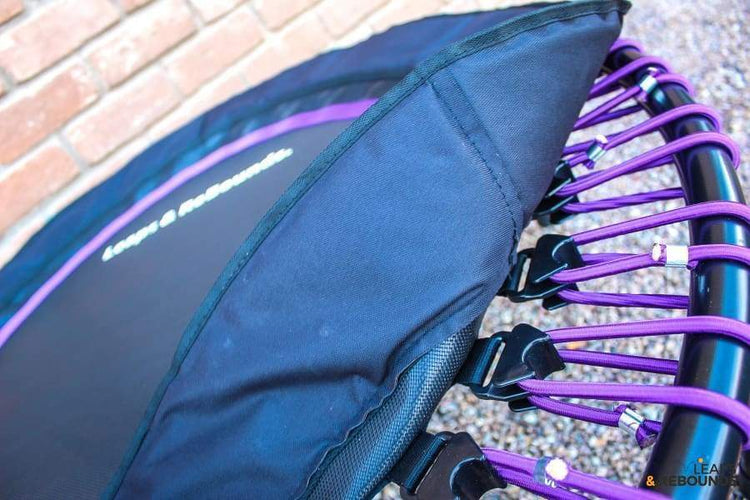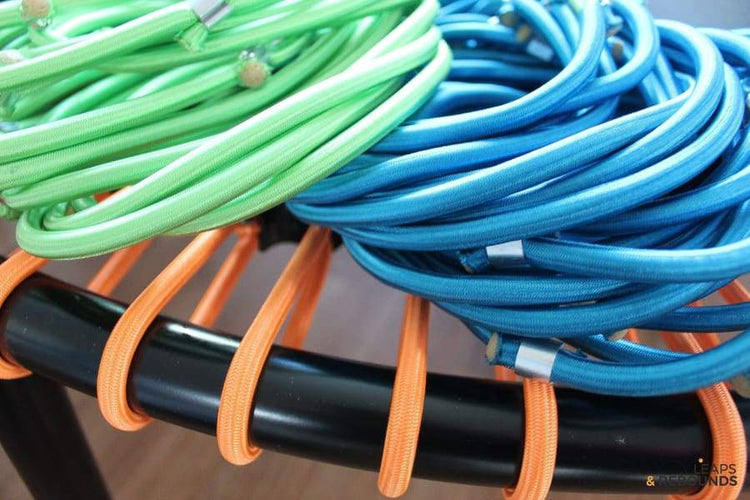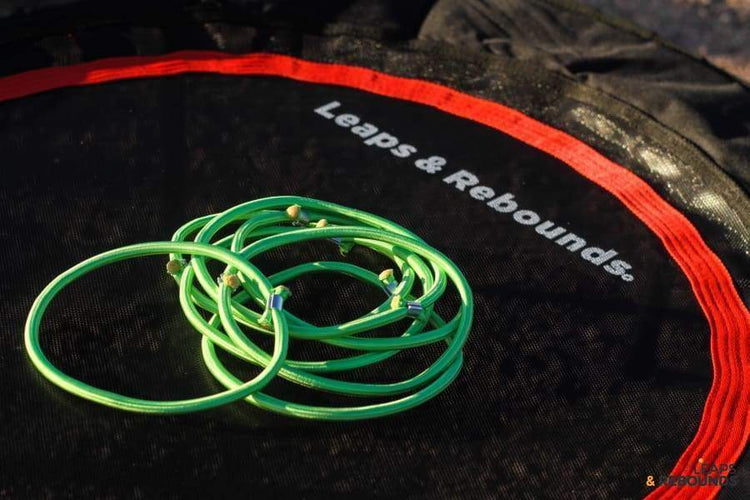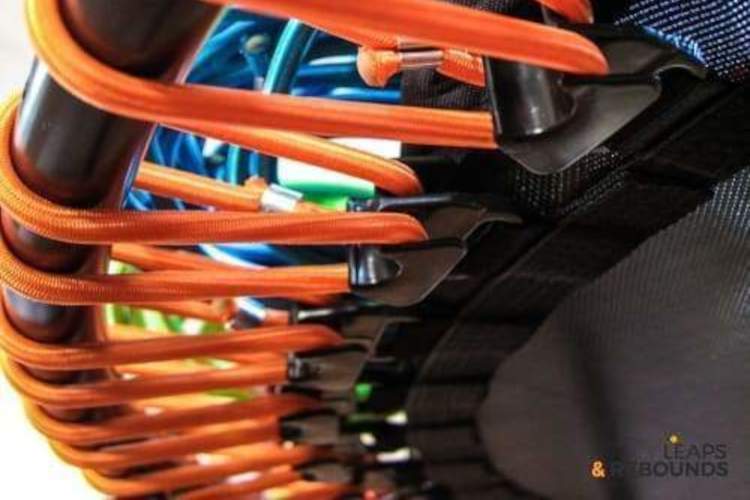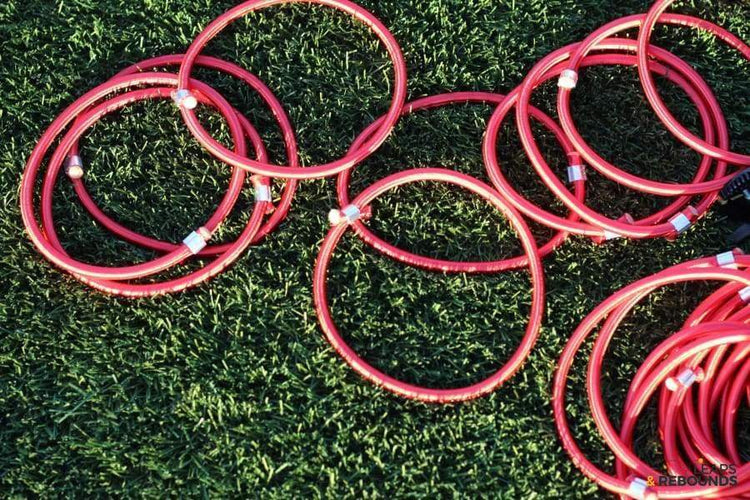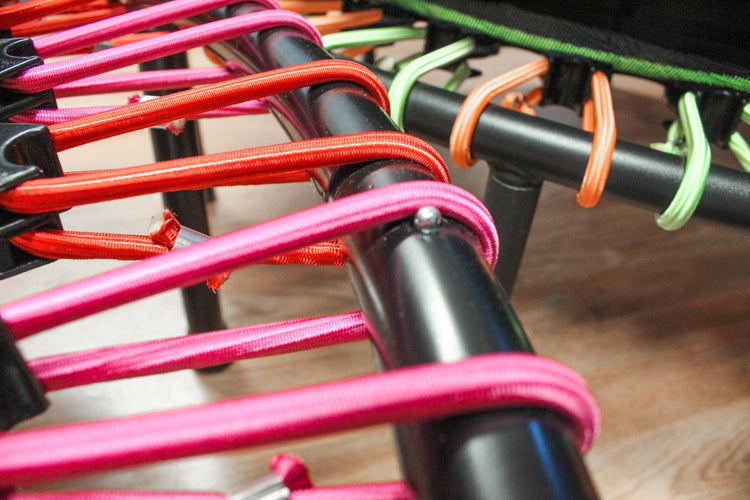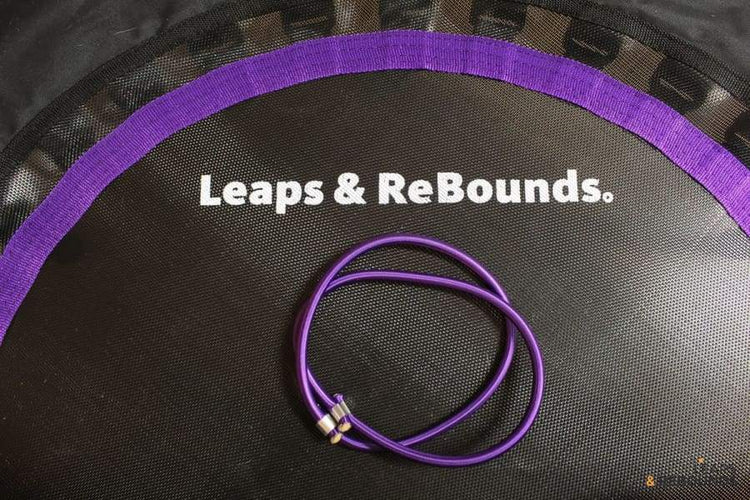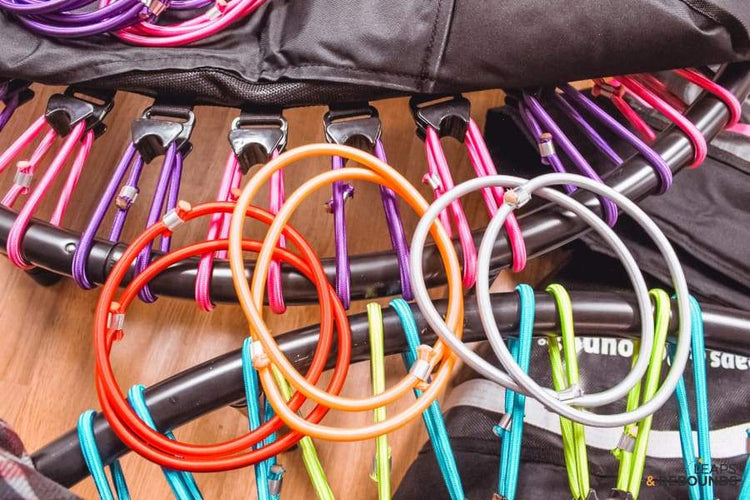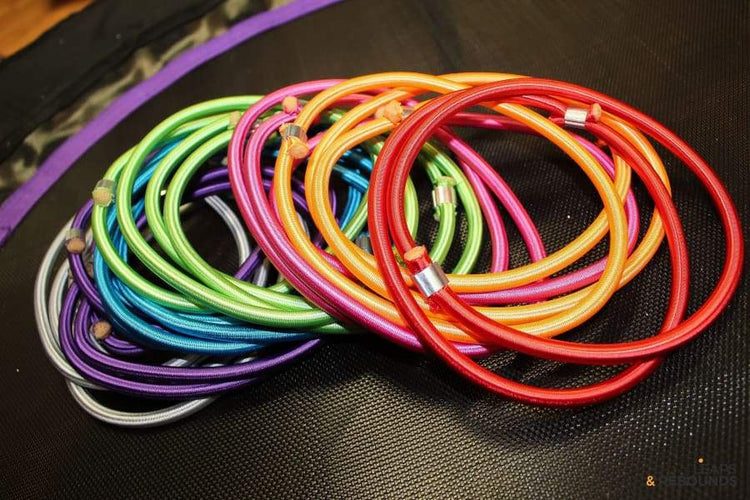 Premium Bungee Replacements | For All Rebounders and Mini Trampolines
Firm Bounce for a better workout
Multiple colors for the color scheme of your dreams
Long Lasting to keep your bounce going strong
Bright and Fun to design a rebounder you WANT to use
You're working out, enjoying your Leaps and Rebounds bungee trampoline and suddenly, oh snap, a bungee just snapped! As with all exercise trampolines on the market, bungees can and will break with heavy use over time. And while ours is made from strong latex rubber they too can break.
Congratulations are in order if this happens though! It means you are getting great trampoline exercise from your rebounder and that's awesome. Trampoline fitness is a real thing and there are a lot of rebounding exercises out there. Don't worry, we have you covered with a pack of 10 bungees per pack. (12 for Rainbow bungees)

These are the same latex rubber bungees shipped with your Leaps and Rebounds rebounder. They fit both sizes of our personal trampolines (40in and 48in).

If you're wanting to do your whole Rebounder, we'd recommend purchasing 5 bags for a 48-inch and 4 for a 40-inch Rebounder. For rainbow bungees, you would just need 3 bags for the 40-inch and 4 bags for the 48-inch. 

Free Shipping

Ships anywhere in the US in 2-6 business days.

30-Day Jump Trial

Try it for 30 days. Risk-free return policy.

Lifetime Warranty

Lifetime warranty for the rebounders and stabilizer bar.

Financing Available

Quick and simple financing.