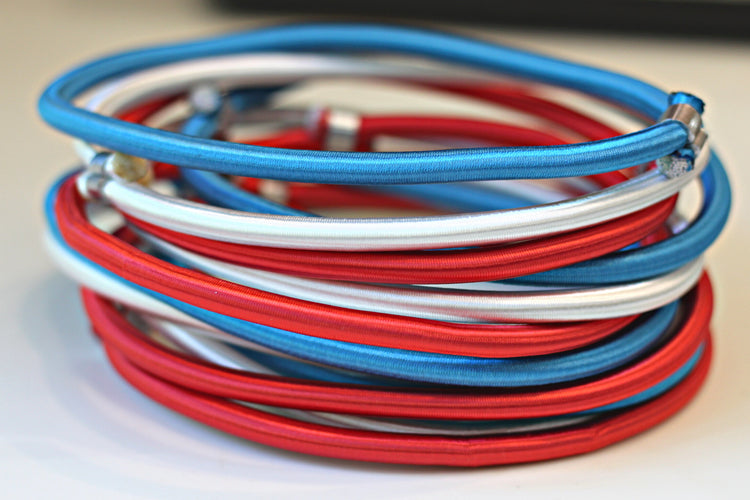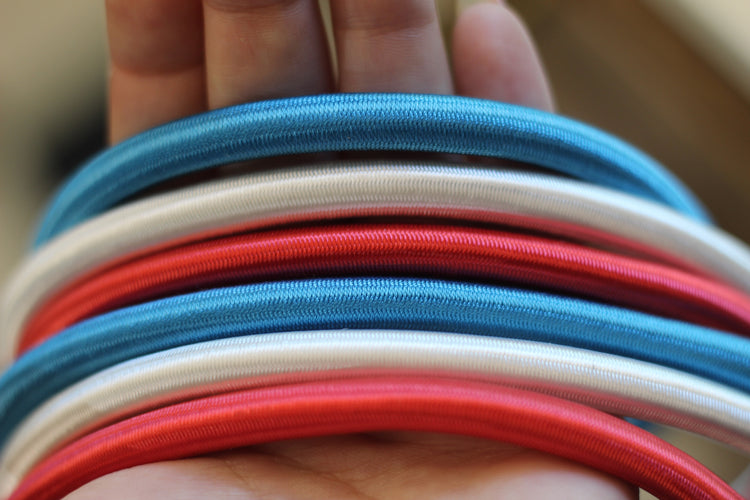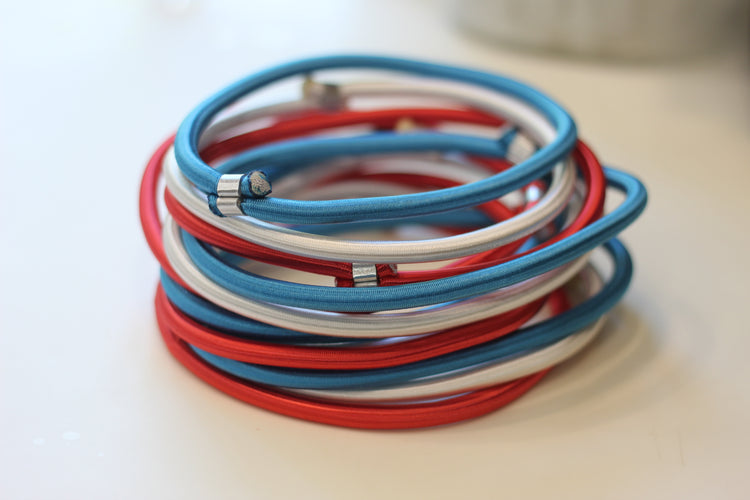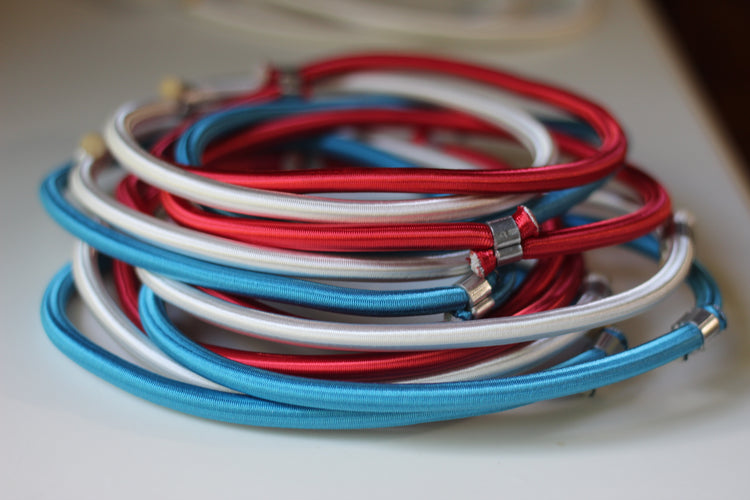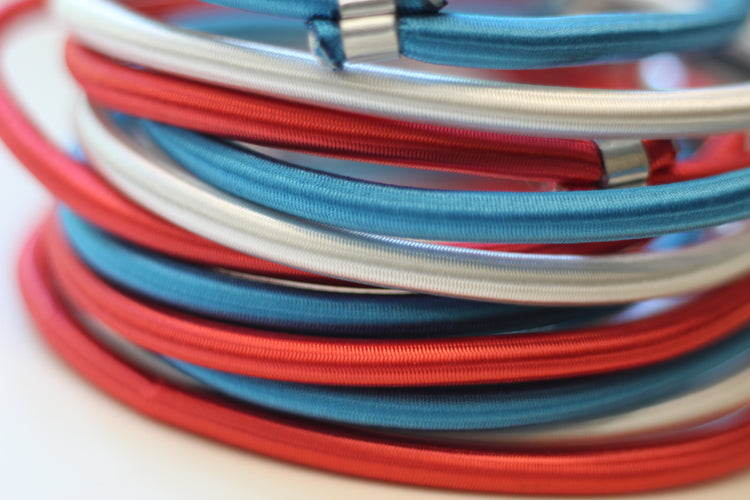 USA Bungee Pack
Multiple colors for the color scheme of your dreams
Combination of Firm and Soft Bounce to soften your bounce
Long Lasting to keep your bounce going strong
Bright and Fun to design a rebounder you WANT to use
Looking for a way to show your patriotic side? Look no further than our USA Bungees! These festive, colorful bungees are perfect for anyone who wants to show their American pride. Made in Red, White, and Blue, these bungees are sure to stand out from the crowd. Whether you're using them to decorate your Rebounder for a Fourth of July workout class or just wanting to show your American spirit all year round, these bungees are a great way to do it. Order yours today and start showing your patriotic side! Get them now for a Limited Time! 

These come in packs of 12, 4 of each color.
Free Shipping

Ships anywhere in the US in 2-6 business days.

30-Day Jump Trial

Try it for 30 days. Risk-free return policy.

Lifetime Warranty

Lifetime warranty for the rebounders and stabilizer bar.

Financing Available

Quick and simple financing.